Here in the nation's capital, the weather has been all over the place lately. At the beginning of last week, the thermometer touched 80 degrees. Then on Saturday it snowed.
Fluctuations like this lead one to yearn for the consistent highs of summertime. All over the country, people are planning their summer vacations—something that is especially obvious if you have been tracking plane ticket prices over the past few months. It is time you do the same. And while you are at it, it is time you shop for your vacation essentials as well. I'm talking bathing suits, beach towels, coolers, things of that nature. I am also talking about one of the coolest new products available for the first time in 2022—the American flag beach umbrella.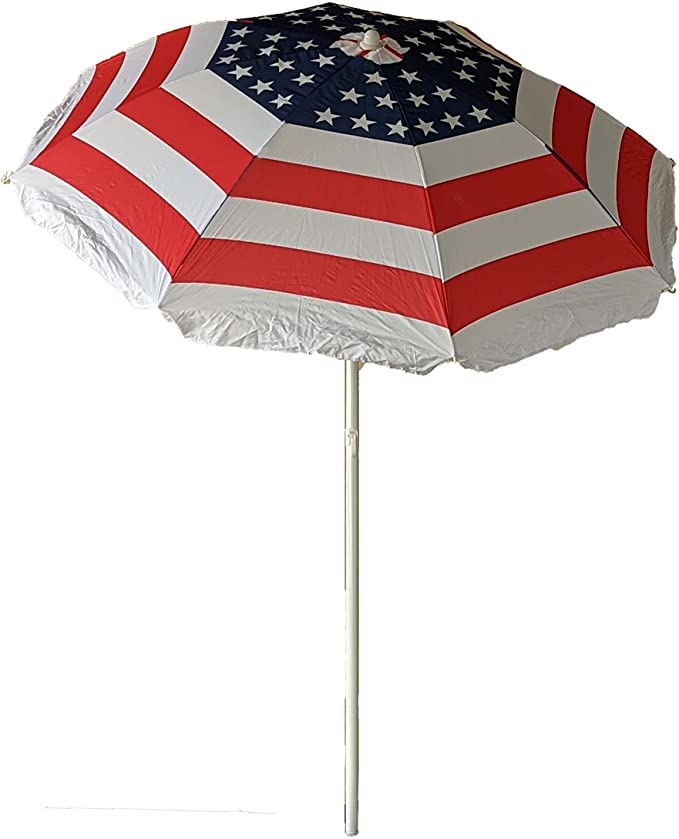 Available on both Amazon and Walmart.com, our 6.5-ft beach umbrella is a way to express both your individuality and patriotism as you catch some rays on the shore. For years, blue has been the dominant color for beach umbrellas, creating something of an eyesore for your supposedly pleasant getaway. At least for the time being, we are still free in this country. This gives us the chance to show how much we love it by setting up a beach item decked in the stars and stripes.
The Better Dweller beach umbrella is an imposing 6 and a half feet tall and approximately 6 feet wide, and will protect your food, your beverages, and even your dogs from the sun, and you can also move your own beach chair under it when you are ready for a bit of shade. It features a tilting mechanism, so you can create the perfect angle to ward off the sun when desired. And of course it is waterproof. Furthermore, it comes with a carrying case for easy storage and transportation to and from the beach.
Your summer vacation will be here before you know it, and you do not want to be caught off-guard. Get your U.S. flag beach umbrella on Amazon or Walmart.com today!